CONCERT TOURS TO SPAIN OFFER CHOIRS AND BANDS THE CHANCE TO COMBINE A VARIETY OF EXCITING PERFORMANCE OPPORTUNITIES WITH A GLORIOUS MIX OF MUSIC, CULTURE, HISTORY AND FUN
Indoor and outdoor concerts, from classical music to jazz, and from big bands to choirs.
The most suitable venues: public squares, parks and gardens, famous churches and cathedrals or music schools.
Open air venues entice large and appreciative audiences gathering to enjoy concerts in stunning settings.
SELECT YOUR CONCERT TOUR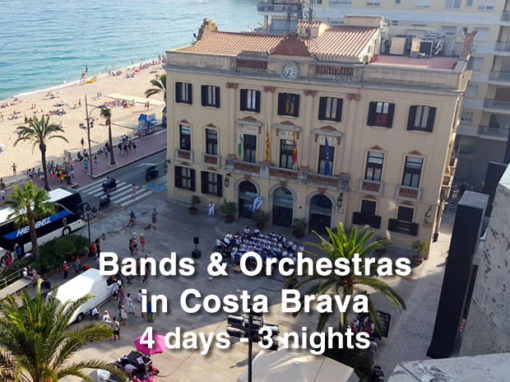 DO YOU WANT TO SHARE YOUR TALENT WITH THE WORLD?
All programmes can be designed  to your specific requirements!
Ask for more information